All projects and schemes which publiq undertakes with partners slot together. An inclusive, co-operative approach. Together, we seek out how our technical building blocks fit together to turn an idea into reality. And we make our proprietary technology and expertise to partners. What are the building blocks we can toy around with?
How we jointly collect data
UiTdatabase, our central building block, assembles activities from across Flanders and Brussels. Organisers can enter their own activities by themselves, free of charge. Or they can opt for automated import or export operations (using an API or widget, for a custom What's On Guide).
How we jointly boost leisure participation
UiTPAS enables people to save up money when they take part in a given activity: money which they can spend on a treat, a present or a discount. In addition, UiTPAS (discreetly) offers people living in poverty concessionary ticket prices. Thereby incentivising a lot of people to get out of the house, whilst building a more loyal audience.
Technically speaking, UiTPAS has connections with the central UiTdatabase, savings columns and various applications for desk staff, organisers and pass holders.
Heritage organisation Herita is just one example of a partner that uses the UiTPAS building blocks: its reward card for members uses the UiTPAS concept and technology.
Providers enter, publiq takes care of the active distribution of the offering. Via websites, social media channels, e-mail and other media. Via the UiTnetwork, events are also promoted locally via printwork or the municipal website. Publiq also provides building blocks for the transfer of these data.
How do we give you insight to reach more people
We obtain interesting data through the cards that are actively used by people, such as UiTPAS and the museum pass, and information derived from smart marketing and research. We share these data with partners, with a view to assessment and planning.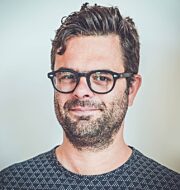 Get in touch with
email hidden; JavaScript is required