A perfectly tailored selection
Around 500 partners from around the cultural and leisure sectors, the Flemish government and the media have already embraced UiTagenda selections, which they feature on their websites (in their own visual identity livery). These automated connections with the UiTdatabase are performed by way of an API (JSON-LD) of through widgets.
As many partnerships as we can
Together with our partners, we like to take a wider view of all of partnerships we engage in: giving added prominence to their offering on UiT channels, innovations on the UiTplatform (e.g. to share inspiring content or to raise accessibility), activating new regions with our products and building blocks, etc.
Interested in setting up your own UiT What's On guide aimed at a specific target group? Need an efficient solution for mass data entry in the UiTdatabase? Mail or call Jeroen to see which of our schemes is best suited to get you started and to find out how to apply.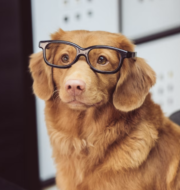 Get in touch with
email hidden; JavaScript is required