Visit over 200 Belgian museums for free
The museum pass is Belgium's biggest museum season ticket: pay 59 euros and get a full year's admission to the museums taking part in the scheme and (discounts on) their marvellous temporary exhibitions, as often as you like.
Community-spanning
Museums in Flanders, Wallonia and Brussels have joined forces with publiq to deliver the uniquely Belgian museum pass. In doing so, the museum pass also acts to support the museums, with higher visibility and greater revenues.
Interested in climbing on board of the museum pass offering as a museum or as an exhibition organiser? Or could the museum pass be just the perfect business gift for you?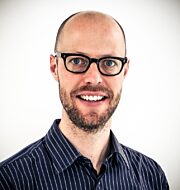 Get in touch with
Marketing manager MuseumPASSmusées
email hidden; JavaScript is required